Quality FootCare Products
Exceeding Expectations
Temperered Glass Foot Dressers

We now offer four versions of this popular file.  The original foot dresser (4mm thick, 195mm long - 8 inches) comes in both blue similar to above and colourless that is guaranteed not to fade over repeated autoclaving.
Also available is a thinner, narrower version better suited to small toes or fingernails.  It comes in a colourless version for greater longevity.

QFC786 CE
Made of French stainless steel this 5.5" curette features two different ends with 1.5 and 2.5 cups, both with holes. 




Stainless steel file with replacements pads

This new foot paddle was designed just for the professional foot care provider.  Wider than a foot dresser but more narrow than most paddles, the SFF file works better in more situations and at a better price.
$14.50 for the paddles and $12.50 for 50 replacement pads

QFC313 CE
Made of French stainless steel this 5.5" probe features a swan neck and scoop (without hole). 

The Super deb
Like the old foot dresser of many years ago, The Super deb is guaranteed to work faster and last longer.  We have not tested for enough years, but we think it will last five times longer - probably a lot more.
Unlike the 100 grit of most foot dressers - this is closer to the 80 grit of the original style debs.

Price $19.50 or just $12.50 with the purchase of any QFC nail cutter (mention Super deb web special).

Carbide Burrs
(from Miltex)
We now stock 23 different carbide burrs in all your favourite shapes and sizes from Miltex.  For pictures and prices, click on the Dreme, Carbide Burr button (on our menu on the left).


This might just be the nicest double-ended blacks file you will ever hold. 

Just $28.00 for this work of art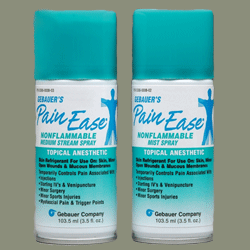 Pain-Ease - in stream or mist
A great product to reduce patient discomfort during tender procedures.  Apply for roughly five seconds to dull pain and discomfort.  The mist spray is the slightly finer spray of the two.

QFC New Products

Click here
QFC New Products

Click here